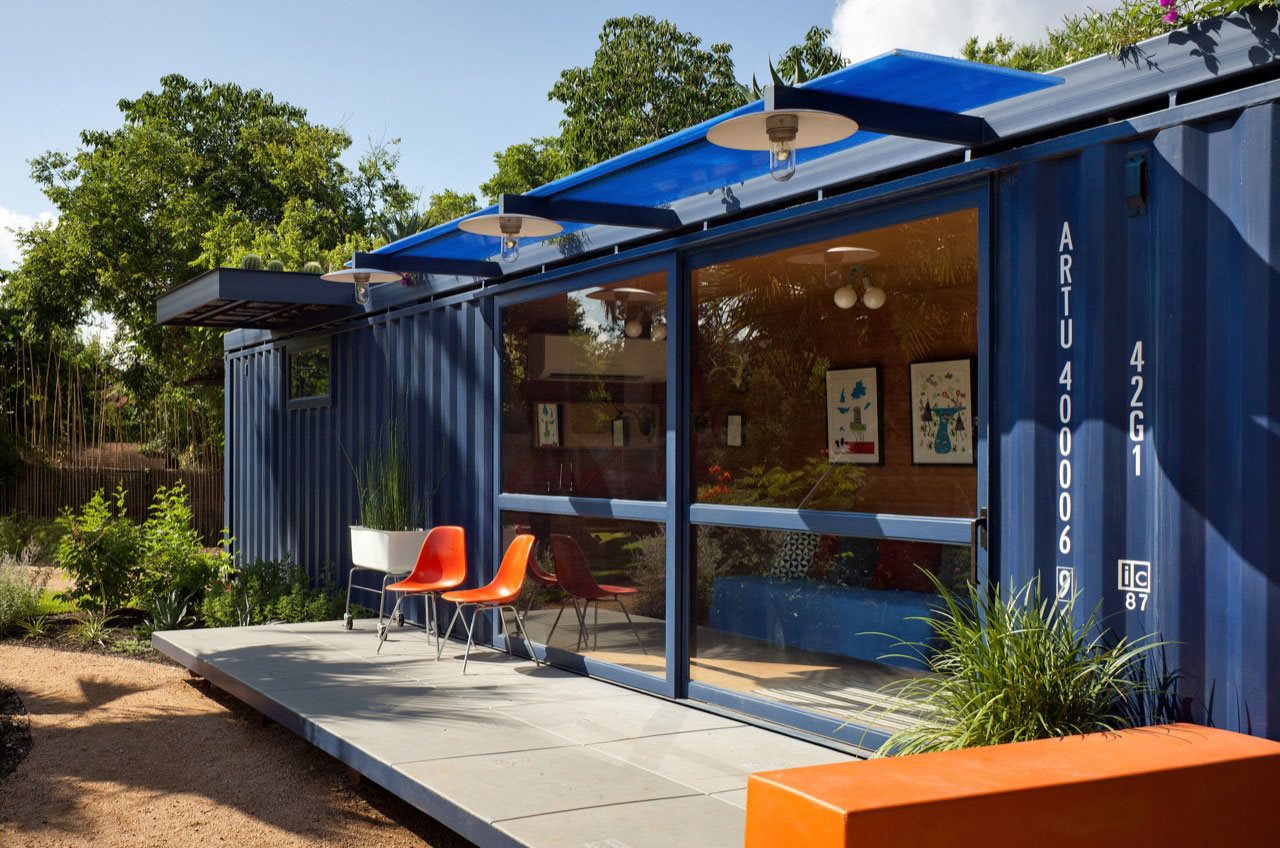 Investing in Shipping Containers for Home, Office and Business Solutions
Investing in Shipping Containers for Home, Office and Business Solutions
Shipping containers are quickly becoming the new modus operandi and a household name in building and construction.
Indeed, container vessels have become highly popular as a practical fabrication method for modern, 21st-century premises.
No wonder the popularity of such vessels keeps soaring. This equipment is useful because it can be utilized creatively for a variety of purposes. Moreover, containers offer an effective solution for versatile home and office needs.
Thus, you can use such equipment as a resilient re-purposing tool for designing convenient homes or business premises.
Let us explore several reasons why containers offer a viable one-stop solution for all modern buildings.
Various Uses of Containers
You can use containers to accomplish endless creative ventures that result in remarkable aesthetic achievements. There is a primary reason you can do this; as a rule, you will discover that most storage containers are endowed with this outstanding quality: Durability.
Thus, containers have an exceptional capacity to endure the effects of shipping and handling. Further, those who utilize these devices will find that they work excellently as viable transport units as well as reusable storage.
Containers may generally be used for the following purposes:
Hotel Construction
As noted, there are endless possibilities for using these devices. You can easily use shipping containers to construct regular houses and a brand new business premise, including a hotel.
Since they are durable, containers are generally suitable for constructing multiple floors; what is more, you can accomplish this effortlessly.
Further, you can add essential construction elements to the premise. These may include interior design, electricity, and plumbing.
Yes, before you know it, your new hotel will be fully booked, with little room for extra guests!
Building Swimming Pools
Perhaps you have never thought much about building a pool somewhere within the backyard. It is never too late; consider acquiring a used container.
When done, you will undoubtedly be glad that you did this; why, containers are excellent for helping people counteract the effects of searing summer heat.
Who knows, the entire town might soon light up with excited chatter about the newest kid in town, the glittering, brand new "container swimming pool" right there in the backyard.
Such a pool is usually designed to have the same dimensions as the container itself. It may even be designed with the capacity to drain and be carried off to other locations whenever the need arises.
To make it all perfect, simply repair any dents and rusts, and you are surely good to go. Next, clean and spray-paint the container. Use limestone to protect the soil and ensure to line the pool walls using some suitable insulation foam.
Constructing Houses
The internet is normally awash with stunning images of houses built from ordinary containers. Yeah, container houses are not only elegant, but also comparatively inexpensive compared to standard units. In addition, you can set up such container houses for rental purposes.
Many people have also used containers for various creative ventures such as designing saunas, emergency health facilities, sheds, darkrooms, restaurants, food trucks, garages, schools, playgrounds, cafes, and shops.
Yes, as noted, the possibilities are endless. Your imagination is the only limit.
Types of Shipping Containers
Containers are usually defined by type and size. Regardless, ISO certified containers are identified as used, purpose-built, or one-trip containers. You can also find 10, 20, or 40- feet vessels.
These may be defined as 8.6 standard height or 9.6 cube height.
A 40 ft one-trip container is a vessel that has made a single overseas voyage; it was once used as a shipping box. Afterwards, you may find such vessels marked for sale while some are literally abandoned.
Compared to others, such containers have little wear and tear. Indeed, they are usually as good as new. This is why many dealers refer to them as such.
Used Containers
Used or recycled containers may have traveled the seas for as many as 15 years carrying goods and merchandise. They are, thus, likely to have more wear and tear. Moreover, they may have rust patches and larger dents.
Others may still feature the manufacturer's emblazoned logo. They generally cost less and are usually eco-friendly.
They may, however, be unsuited for re-purposing as utility structures.
Purpose-Built Shipping Containers
These are usually custom-built and fabricated vessels. While some resemble ISO certified containers, their dimensions typically differ from standard vessels. You may find such containers a bit costlier than one-trip containers since users can get custom-built orders using them.
High Cube Shipping Containers
These are usually 9.6 ft., meaning they are a little taller than the regular container. High cube containers are most suitable for constructing offices and houses since they have higher ceilings. Moreover, they are perfect for building industrial enclosures that require a better circulation for overheating equipment.
Common Container Dimensions
You can easily find 40 and 20-feet long containers. You may also get 10-ft containers, but these are rare. Further, most ISO containers are either 53 or 45 ft long. They are, however, quite rare and often unavailable.
You can get storage or shipping containers coming in varied sizes. The more common external lengths include 40 and 20 ft vessels. The standard width for these containers is usually 8 ft.
The typical height for most is usually 8 ft 6." However, high cube containers may feature an extra 9 ft 6."
Where to Get Excellent Multipurpose Shipping Containers in Kenya
You can find excellent multipurpose containers in Kenya by contacting Container Investment Kenya. This is East Africa's leading provider for container fabrication services. The company offers a perfect modular system for container houses suitable for relief (disaster) dwelling, social, and permanent housing purposes.
Container Investments Kenya is often prepared to help customers build their own projects and fulfill their specific preferences.
The company head office is located in the Nairobi Industrial Area. While in Kenya, do not hesitate to contact us for excellent container services.
Contact Container Investments Kenya for High-Quality Services
You can reach us thus:
Web:https://containerinvestmentkenya.co.ke
Email:info@containerinvestmentkenya.co.ke
Phone:(+254)714 839 497/(254)707 053 0 48,
You may also contact Mary on 0714839497 or info@containerinvestmentkenya.org
You will receive an instant response and excellent service.