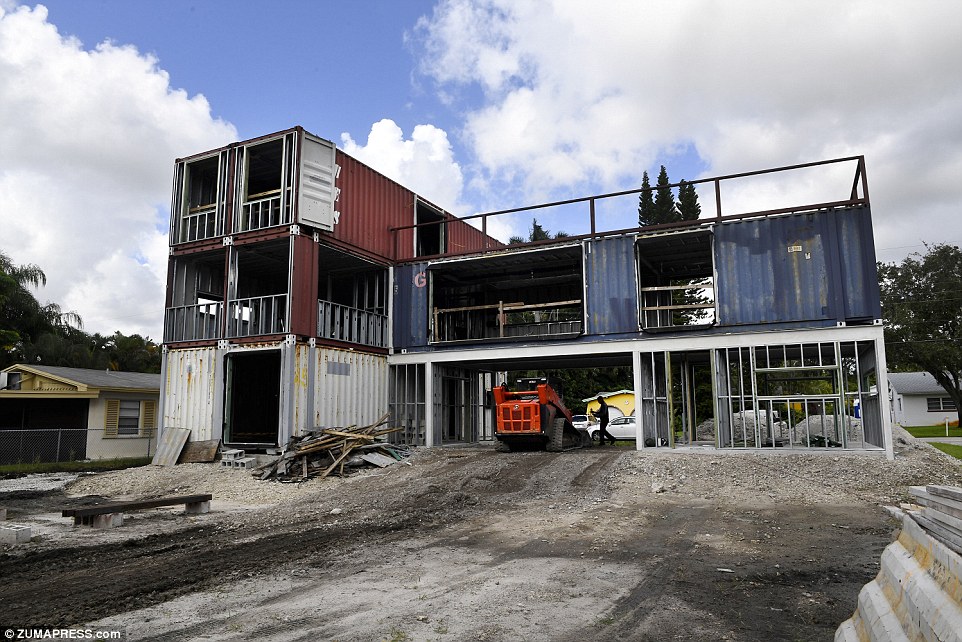 Fixing Housing Shortage Using Shipping Containers in Kenya
Wherever you live in the world, you'll agree that food, clothing, and housing are life's necessities. Moreover, the productivity and efficiency of a country directly rely on accessing these basics. This gives us the reasons to write and give more insights on how to fix housing shortages using shipping containers in Kenya
Sadly, even in the 21st century, Kenya still grapples with the challenge of acute housing shortage.  Also, there's a growing concern over the increasing lapse between the demand and supply of houses in major towns. No wonder, in recent years, there's a marked proliferation of slums in the leading cities of Nairobi, Mombasa, and Kisumu.
Thus, the construction of low-income housing for renting and sale is undoubtedly a noble idea. Let's quickly examine how to permanently fix Kenya's housing shortage by constructing low-income residential units using shipping containers.
Why Constructing Houses Using Shipping Containers is a Fantastic Idea
Construction of houses using shipping containers has gained traction among Kenyans in the recent past. Several factors have contributed to this:
First, homes constructed using shipping containers are environmentally friendly. Using the shipping container instead of wood in construction has resulted in the preservation of forests. It has also replaced the use of bricks, which was mostly destructive to the environment.
Also, these structures can survive for relatively long, between 15-30 years. Further, unlike other types of houses, structures constructed using shipping containers can survive adverse weather conditions.
Generally, shipping containers are cost-efficient. With a shipping container, you don't have to worry about spending a lot on the foundation. This is because containers have a pre-existing base. Hence you can divert the money in upgrading the structure.
No wonder you are likely to spend more on constructing a one-bedroom apartment in Kisumu than buying a few shipping containers. You only need to do a little upgrade to build a pretty decent house.
Use Containers to Construct Burglar-Proof Housing
Shipping container houses are also portable. Compared to the repeated trips needed to transport construction materials like cement, sand, and bricks separately, you only need to transport the shipping container once, upgrade, and start residing in it. Happily, if you wish to relocate to a different place, you can easily carry the structure over.
Additionally, shipping containers require a specific duration of time to upgrade. While it may take months to construct a permanent house, you only need a few weeks to do some modification to a shipping container. And because time is always a worthy investment, the construction of houses using shipping containers is your best bet.
Ultimately, the tough surfaces of shipping containers are hard to break.  Thus, shipping containers are known to make very secure homes.
Yes, make life difficult for the common burglar by building your residential house using a shipping container!
Where to Buy Shipping Containers in Kenya
Are you wondering where to buy a shipping container in Kenya? You don't have to panic! Several reputable companies are trading in shipping containers.
For instance, you can buy a 40ft container from Premium Containers, just behind Airgate Centre off North Airport, Nairobi. If you prefer online shopping, Ideal Containers and Maura Containers is a great option.
Those interested in hiring and renting shipping containers can try major container fabrication companies like Container Kenya Ltd.
You can also buy a brand new, empty shipping container by ordering directly from the manufacturers. Significantly, most customers prefer shipping containers because they are budget-friendly.
The Price of a Shippings Container in Kenya
Here is a breakdown of prices of shipping containers in Kenya:
Ksh.180,000 for a 20ft old dry shipping container stock
Ksh.190,000 for a 20ft new dry shipping container stock
Ksh.280,000 for a 40ft low cube 8.6ft high shipping container
Ksh.290,000 for a 40ft high cube 9.6ft old stock container
Ksh.300,000 for a 40ft high cube new stock shipping container
Ksh.490,000 for the 40ft dry container with 5 commercial shops
Ksh.320,000 for the 20ft container with 3 commercial stalls
Ksh.500,000 for the 20ft container office
Ksh.800,000 for the 40ft container office
Converting a Shipping Container into a House
You can construct your dream house using shipping containers. Follow this easy procedure:
Design the structure of your house exactly how you wish it to be. Think about the logistics and planning.
Get an expert: This is especially true if your structure will require cutting parts of the wall. No one wants to construct a house that won't guarantee safety.
Complete your design: You should make essential decisions on flooring, insulation, electricity, and framing details.
Prepare the land: Assuming you've already bought or rented a piece of land for your shipping container, devise the best way to elevate it from the ground. You can consult an expert if you are using many shipping containers. Consider various options like using steel plates, concrete slabs, or concrete strips.
Connect your containers: This step is necessary if your construction design involves using several containers. You can use welding bolts or clamps, depending on how strong you want the building to be. Adding structural enforcement is undoubtedly essential in preventing potential structural malfunctions.
Cut the openings. You can now start cutting the outdoors, windows, and other ventilation. This is an integral part of transforming the container into a beautiful home. Alternatively, hire an expert.
Make alternative flooring: Remove the flooring or add a subfloor. This is important because shipping containers are usually treated with dangerous chemicals. The chemicals can pose a health hazard.
Insulate the floor and walls: Decide on the type of insulation to use depending on where you live. You can choose either spray foam or panels.
Connect Electricity: To avoid electrocution, get an expert to do this.
Decorate your house and move in: Once you've done everything, decide on the other elements, including the construction of a kitchen, bathroom, or a composting toilet. Decorate your dream house, and move in. It is this simple!
Final Thoughts
Constructing houses using shipping containers is a highly artistic, environmentally friendly, and cost-efficient construction method.
As the price of constructing houses in Kenya continues to soar, the government should definitely encourage the use of shipping containers in collaboration with the private sector. This is undoubtedly a lasting solution to the perennial problem in the country.